The pandemic continues to hurt KMW financially. Donations are needed this year to help us continue. Please consider contributing, if you can.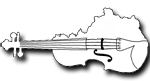 Kentucky Music Week offers a full five days of instruction in a wide variety of traditional arts including all levels of fretted dulcimer and hammered dulcimer, classes in ukulele, guitar, banjo, fiddle, autoharp, penny whistle, vocal classes, old-time craft classes, and much, much more! Over 170 class choices are offered this year with something for everyone!
Festivities begin with a huge welcome party and jam session Sunday evening. Week-long evening activities include concerts by instructors, open stage opportunities for participants, bonus afternoon workshops, lots of jams, an opportunity to visit area attractions, campground jam, Mardi Gras Party and Finale' Jam!
A wonderful week is planned full of music classes, jammin', making new friends and seeing old ones again in beautiful Shepherdsville, Kentucky.
Anyone wanting to volunteer to help during the event, please let us know by emailing us at: info@kentuckymusicweek.com
Since Kentucky currently does NOT have a mask mandate, Kentucky Music Week will NOT have a mask mandate either. It is encouraged for you to wear a mask and be vaccinated and boosted, however, since no national festival is requiring these things, KMW will not require it either.
---