Welcome to Kentucky Music Week
June 19 - 24, 2022
---UPDATE---
Dear Friends of Kentucky Music Week,
I am deeply saddened to announce that we will be unable to hold KMW this summer, June 20 – 25, 2021. We received notice from our school system that Nelson County Schools will be holding classes throughout the summer for those students that have fallen behind due to remote learning. We will not be able to use any of their buildings, including our high school location, this coming June.
We have also had over 10 instructors cancel for this summer due to fear of Covid-19. They have confirmed for June 19 – 24, 2022, same classes.
Third reason, Kentucky is still experiencing many new cases of Covid-19 and multiple deaths each day. Kentucky also has not lifted the ban on large gatherings.
Any one of these reasons would keep us from holding KMW, but all three give me no choice but to postpone again until 2022. Please know that your classes are secure, and if you want to change classes during the coming year that would be fine. Just email us and we will make the changes when possible. Several classes are already full and closed.
Concerning motel and campground reservations – you will need to call your lodging location and change your reservation to June 19 – 24, 2022. Please visit our Lodging page for more information.
Again, I regret this decision more than you know! Thank you for understanding.
My best,
Nancy Barker & KMW Staff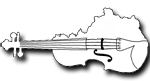 Kentucky Music Week offers a full five days of instruction in a wide variety of traditional arts including all levels of fretted dulcimer and hammered dulcimer, classes in ukulele, guitar, banjo, fiddle, autoharp, penny whistle, vocal classes, old-time craft classes, and much, much more! Over 150 class choices are offered this year with something for everyone!
Festivities begin with a huge welcome party and jam session Sunday evening. Week-long evening activities include concerts by instructors, open stage opportunities for participants, bonus afternoon workshops, lots of jams, an opportunity to visit area attractions, old-time cake walk, campground jam, Mardi Gras Party and Finale' Jam!
A wonderful week is planned full of music classes, jammin', making new friends and seeing old ones again in beautiful, historic Bardstown, Kentucky.